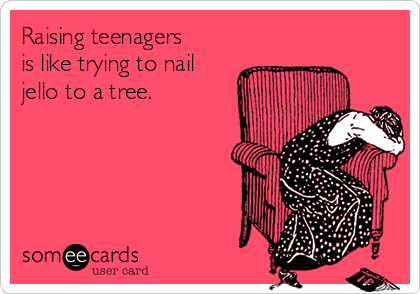 I brag about my daughter a lot because overall she is an awesome kid, but WOW teenage years are a whole new ballgame.
I always knew it would be tough having a teenager. Tough is not the correct word. HOLY SHIT I HOPE I SURVIVE!
She's only been a teen for a few months, but man she is a pro at rolling her eyes. She probably rolls her eyes at me hundreds of times a day. And the "go to hell" look, yeah, she is damn good at that look, too.
She still is a good kid, when she wants to be. She is a good student.
I find myself wondering if raising a teen would be easier if I had a partner.
I can't vent to my mom and about daughter because I get the response "I've been there." Or "you were worse." True, true. Me as a teenager makes my daughter's behavior look like child's play.
I can't vent to my ex, her dad, because I get "yep, good luck with that."