Father's Day is tomorrow. The first Father's Day without my dad. I am planning on making him a flower arrangement for his grave. I can't find any flowers that I like though…
But, my anxiety is high this weekend because of tomorrow. I feel like if I think about it I may lose it. I am trying to keep my mind busy. So, I am trying to find ideas for a room makeover for my daughter's bedroom. I bought our house during my divorce. She was seven. Her favorite color was pink. She wore pink EVERYTHING. Her bedroom got painted pink – glittery pink. At the time, she LOVED it!! Now, she is 13. She HATES the color pink.
So I am thinking about doing a makeover next month while she is at summer camp. I am thinking about doing this idea with the geometric shapes (except the colors would be white, navy blue, silver).
Then to help brighten the room, I was thinking about adding some mirrors:
Maybe adding some decals:
(probably would find more tumbling and dance related. Even though she wants to do gymnastics, we do not have a gym here that offers gymnastics.)
Maybe some butterflies: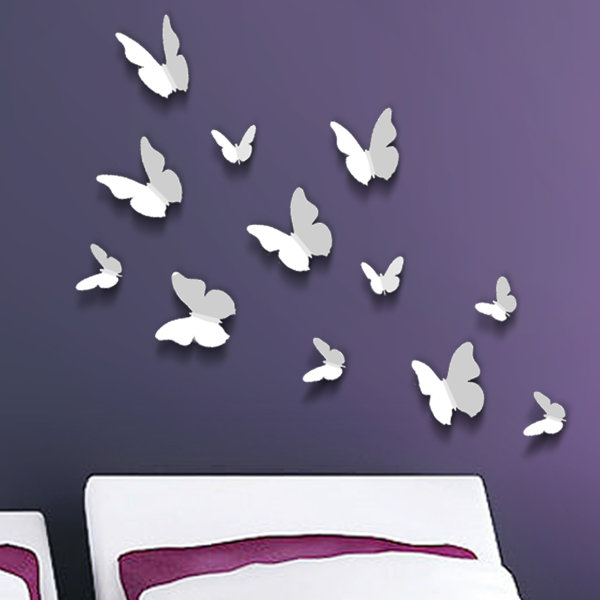 Then some string lights for her pictures:
Then, I was thinking about her furniture. I found something to make it all look the same and to tie into the theme. Marble wallpaper and cover the desk, and headboard of her bed: